"The amount of information in the world now doubles every 13 months!"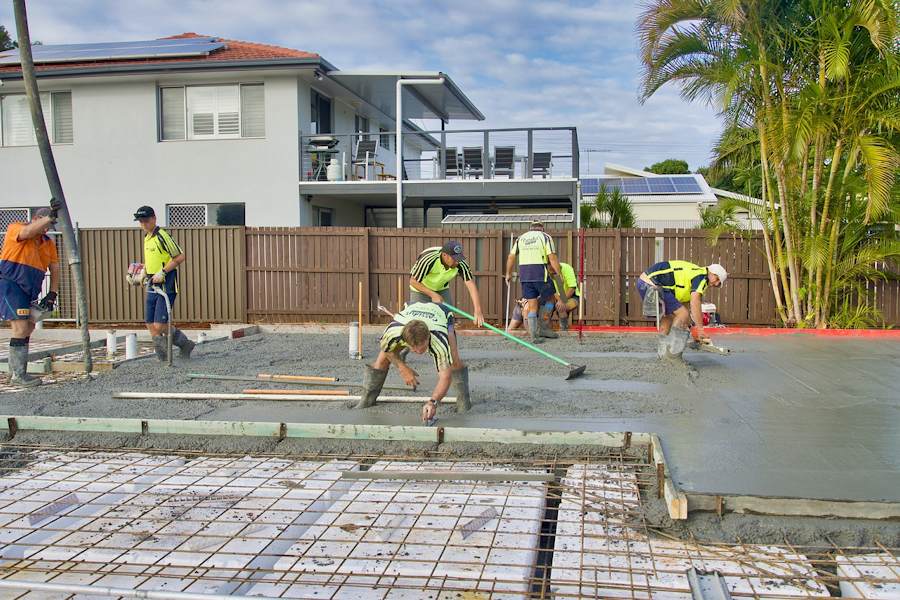 Trade Career Options for Concreters on the Gold Coast
Want to become a Gold Coast concreter but don't know how to start? Or are you working as a concreter now and wondering if it's possible to learn more about the job and be certified as one? Then you've come to the right place. Today, we'll discuss how you can become a professional concreter, what's included in the training, and how much you need to shell out to reach your dream.
Concreters are Needed on the Gold Coast
The Gold Coast area is in need of concreters as there is a high demand for concreting driveways, house renovations, and general construction of new houses. Now is practically the best time to become a concreter.
But what exactly does a concreter do?
Concreters pour driveways, house slabs, shed slabs, patio slabs to mention a few as well as resurface older concrete. During the training, you'll learn to pour exposed aggregate concrete slabs and coloured ones. In addition, you'll learn how to clean concrete properly and seal it to prevent damage. Finally, you'll learn how to stencil concrete to make the property stand out.
Government-Funded Apprenticeships for Concreters
So how do you get started as a Gold Coast concreter?
The good news is you don't have to look far to become a local concreter. All you need to do is apply to government-funded apprenticeship schemes for would-be concreters offered by certified training providers. Train with local employers like Concreters-GoldCoast.com.au, acquire the CPC30313 – Certificate III in Concreting, and you're on your way to becoming the real deal.
Overview of Course Content
The concreter certification course includes several core units. Some of the things you'll learn include planning and organising concreting work and reading construction plans. You'll also learn how to handle construction materials, how to apply finishing touches to concrete, and how to ensure a safe workplace for yourself and your co-workers.
There are also elective units where you'll learn how to conduct slump tests, make tilt panels, and repair concrete.
The training will be conducted online and on the construction site by qualified trainers. The trainer will monitor your progress every week, and reports are made regularly to assess the concreting skills you have acquired.
Recognition of Prior Learning
You might have worked as a concreter before. While your boss thinks you are great at your job, you feel like there are things you don't know yet. Or maybe you just want to acquire certification to ensure a hassle-free employment process in the future.
If this is the case, then you can apply for a Recognition of Prior Learning (RPL) certificate. When you apply for an RPL certificate, you'll be assigned a qualified assessor who will determine if your previous concreting knowledge and skills are up to standards and if they are enough to be converted into training units.
CPC30313 – Certificate III in Concreting Qualification Costs
You'll need to pay a pre-enrolment fee when you submit your application to your preferred training provider. Once you are accepted as a student, you also need to pay an enrollment fee and a student fee. The total cost of the training depends on the institution you have chosen.
Fee-free apprentices are exempt from paying any of these fees, so contact your chosen institution to see if you qualify.
It's relatively easy to become a Gold Coast concreter, but you have to work hard during training to acquire that certificate. Good luck!
« Trade Career Options for House Painters in Brisbane
How To Prepare Yourself For A Successful Bookkeeping Career »