"Attitude, skills and you! The three things your job seeking campaign must get across!"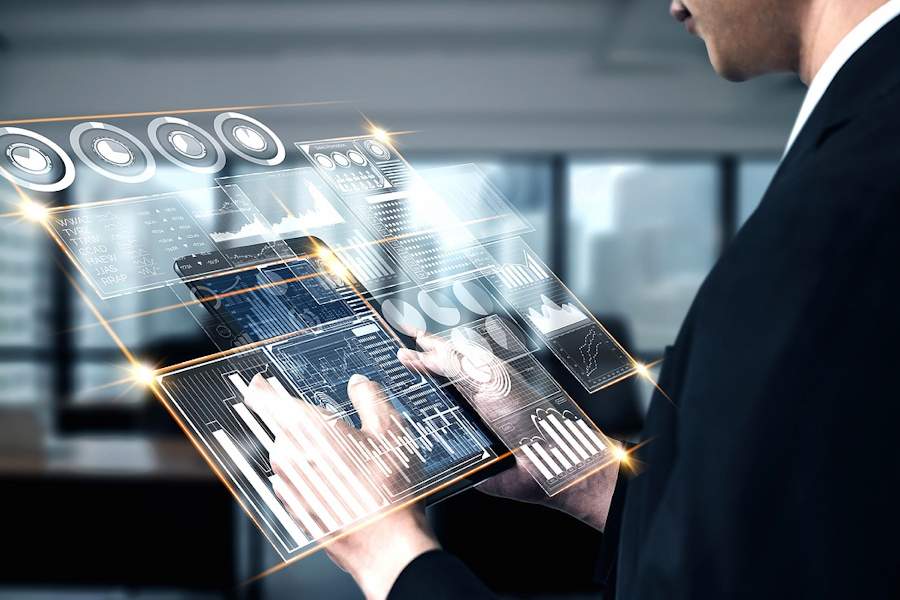 Future-Proofing Your Career: Navigating The Changing Landscape Of Work
The job market constantly changes due to changing economics, shifting sectors, and emerging and outdated technologies.
Just look at the use of AI and how it's shaking up so many different industries.
With so much constant change, it makes sense that you need to focus on future-proofing your career while deciding how to navigate the evolving workplace effectively. But saying this and doing so are two very different things. You need to know where to start and what path to follow to ensure that you can keep up and maintain your marketability, regardless of external influences.
Using this helpful advice and tips, you can take the first step towards successfully navigating new landscapes and thriving in the future.
Why Is It Important To Future-Proof Your Career?
With a world of opportunities before you, navigating the landscape of work can seem intimidating. You need to consider the time, money, and effort you invest in obtaining your degree and how to use your qualification in the future.
When choosing the degree you want to pursue, it's wise to consider your job objectives, experiences, and the skill set you'd like to build. The right career is the one that supports your goals and fosters the development of your talents.
Although we have no idea what the future will bring, we do know that nothing in the world around us stays the same for very long. Your ability to acquire employment or advance in your career may hit a wall if your skill set or expertise becomes outdated or your services are no longer in demand. 
However, there are steps you can take now to prevent a professional spiral.
Build A Network Of Success And Ambition
Having a strategic network of individuals open to new ideas can significantly impact your career trajectory. It opens doors for new employment opportunities and helps you thrive when the going gets tough.
Connecting with colleagues, potential employers, and industry leaders also adds value to your profile. Build your network and increase your possibilities by participating in networking events, joining trade associations, and being active on social media.
Stay Up To Date With Your Latest Career Trends
Maintaining an awareness of industry trends is the first step in future-proofing your job. This entails staying current with advancements in your sector, going to trade shows, and connecting with other professionals.
You can foresee future developments and put yourself in a successful position by keeping up with what is occurring in your field.
Develop Skills Outside Your Career Field
Keep refining your career skill set by acquiring transferrable skills that all employers desire. Leadership, negotiation, creativity, and stress management are highly sought-after skills that guarantee a future-proof career.
A diverse set of competencies, talents, and abilities are a major advantage in helping you start a new career or pave the way for working in a different field. Because of this, you can encounter individuals like a well-spoken psychologist and an accountant with programming experience.
JavaScript, in particular, is advantageous for many careers, and its easy-to-learn nature and flexibility make it a good place to start.
What Are The Fastest Growing Careers?
The technology sector for every country is at the forefront of growth and development. Healthcare, big data analytics, cybersecurity, and machine learning are not far behind. Of course, reinventing your career can also be a lucrative option and time well spent.
Software Developers & Coders – one of the most in-demand talents among research organisations and technology businesses is quickly evolving to be coding.

When questioning 500 tech professionals about the most important IT job in the future, software development got the highest vote at 37%.

Note that AI like ChatGPT can also code, but this profession's strength lies in working with or improving AI.

Healthcare – it remains steadfast in helping you future-proof your career because of an ageing population that seems to grow quicker than it is decreasing. In fact, statistics show that by 2041, the number of people over 65 will be at 6.66 million in Australia. 
Big Data Analytics – Big data analysts can deliver large organised or unstructured data sets much quicker than before. Whether you're working with social media or healthcare data, this is a massive boon.

Moreover, huge data analysis is impossible with conventional techniques. Big data analytics is growing rapidly, from around 241 billion in 2021 to over 655 billion by 2029.

Cybersecurity – hackers attempt to steal important information on average every 39 seconds, so it's more common than you would think. An organisation loses data, money, and customer confidence when they experience a cyberattack.

The field of cybersecurity is always growing, with a projected growth of 8.9 – 13.8 growth by 2027.

Machine Learning Engineer – this is all about software for facial and speech recognition and IT systems that learn as they go and generate predictions on their own. Machine engineers create all products necessary for the process.

Machine learning has a growth projection of 22% globally between 2020 and 2030.
What Impact Will AI Have On The Changing Landscape Of Work?
While the evolving use of AI may not have as much impact on the Gen Z workforce whose learning and skill-building have always been linked to technology, older generations need to ensure they can adapt fast. Companies are finding new methods to use AI to optimise operations virtually every day, so employees need to take this into consideration.
Several positive aspects of generative AI reduce the burden of repeated jobs and speed up the process of consuming massive volumes of data. Let's look at some of the professions where AI will have the biggest impact.
Remember, it's not AI that will take your job, but the people who use AI.
Legal assistants & paralegals – legal assistants and paralegals, among other legal jobs, are responsible for ingesting a lot of material, processing it, and translating it into a clear legal argument or opinion.

However, it's also true that AI won't be able to entirely automate these tasks. It takes some human discernment to grasp what a customer or employer wants.

Customer Service Representatives – more and more companies employ AI to handle customer support inquiries because many small firms cannot afford to hire people for these positions.

Amazon is a major advocate of using AI to handle customer care issues, something the e-commerce behemoth continues to integrate until this day.

Manufacturing – automation in this sector is an ongoing process, with General Motors pioneering robots in 1961.

For instance, Elon Musk presented the Tesla Bot, also known as Optimus, a self-driving android designed to replace people in monotonous, hazardous professions.
Moving Forward With Career Confidence
Industries with a lot of repetitiveness, like manufacturing, may be at risk from AI, while those that require human reasoning are great ways to future-proof your career.
You can keep yourself relevant in your career with the latest technologies and methods and build a strong network of contacts.
Good luck with your future career opportunities!
« What Are the Advantages of Learning JavaScript?
How To Become An Effective And Respected Leader In Any Environment »