"Focus your mind and energy on the highest priority task at hand!"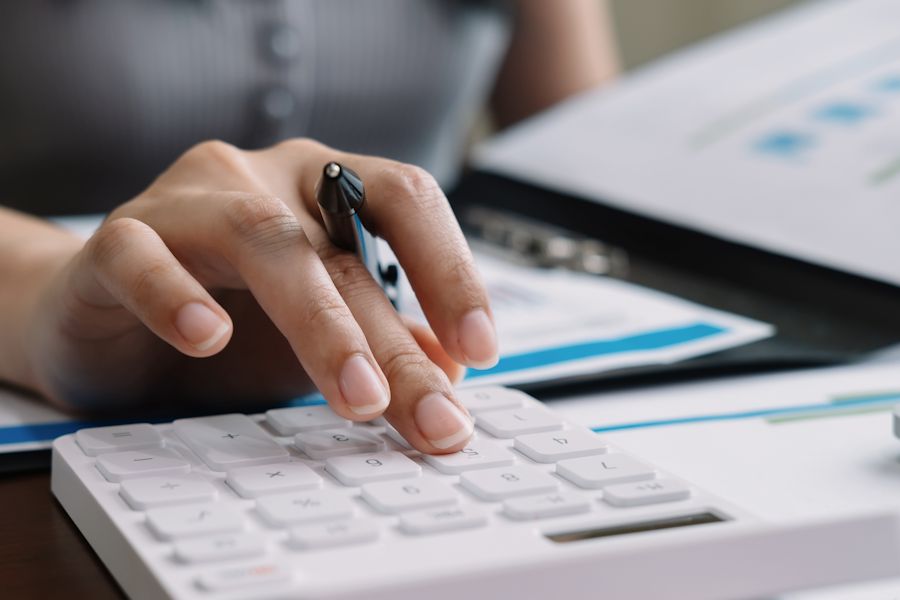 How To Prepare Yourself For A Successful Bookkeeping Career
One of the most lucrative jobs today is bookkeeping. Many private and public sectors are constantly looking for a reliable bookkeeper to manage their financial records and transactions. Every institution needs bookkeeping professionals, from corporations to small businesses and nonprofit organizations to government agencies and schools.
If you see yourself working in the fields mentioned and begin asking the question: What do bookkeepers do? It's time to gather more information on preparing for your bookkeeping career. The job is highly in demand today, but it would be better to determine what it takes for you to rival some other great candidates.
It's an excellent moment to begin advancing your career in the bookkeeping industry. Consider the following tips and advice to get you started on your way to being a bookkeeper:
1. Finish Your Educational Degree
Though many accountants hold bachelor's degrees, many bookkeepers have finished either an associate's or bachelor's degree. The educational requirements for this high-paying job aren't as rigid compared to accountants. A high school diploma or GED is usually all employers require of their bookkeepers.
As a bookkeeper, you'll need basic math, communication, and other soft skills, which can all be gained in your secondary school. However, while some employers consider this a minor educational degree, it's best to equip yourself with higher degrees to land better-paying companies.
An Associate's or Bachelor's Degree in Accounting or business-related majors may be sufficient for bookkeepers seeking work with clients with higher educational requirements. With these degrees, you can expand your knowledge and expertise in computers, business law, ethics, and economics.
There's also the option to take in-depth courses in advanced accounting software and tools, which are in high demand for some businesses today.
2. Enrol In Bookkeeping Courses
You'll have much more success in landing a job as a bookkeeper with the proper education, even if you have no prior experience. The key is to find a program that offers the courses necessary for you to become an effective bookkeeper.
Whatever education you pursue, ensure that they provide bookkeeping courses.
For instance, it would help enroll in a course that tackles payroll, manual bookkeeping, and automated bookkeeping. Depending on your goals, there may be a more suitable course for you if you reach out to an organization for suggestions about which course might be right for you.
3. Get Certified
After you acquire the right qualifications, you're much more likely to land the bookkeeping career of your dreams. When you have the proper certifications, you'll be more likely to become a valuable member of any accounting team.
It's worth noting that if you work as a self-employed or a freelance bookkeeper, you should equally consider certifications and qualifications. As you gain the required qualifications, you'll be able to manage various books.
Being certified opens doors for higher positions, like if you wish to be a chartered accountant in the future. Furthermore, it can also improve your chances of obtaining high-end clients.
Some companies may only hire certified bookkeepers, as they're guaranteed to be proficient and experienced. So, grab the opportunity now and get certified to broaden your horizons. Without work experience, you can still have a great CV by including your certifications.
4. Undergo Bookkeeping Training
There are many ways to obtain bookkeeping training. Some people start by self-learning from different resources. Some studies use accounting software on their own. Online courses, books, and seminars can also be used for basic training in finance. Often, self-taught bookkeepers learn their skills on the job without formal training.
Once hired, they go on probation and training for about three to six months. However, another way to take advantage of formal training is to assist other bookkeepers with their tasks. This is a great way to experience the actual responsibilities of a bookkeeping job while working alongside an expert who can answer your questions and guide you through the roles.
Another choice is to work as an intern. Internships at local companies and accounting firms are also possible options for bookkeepers. Through an internship, aspiring bookkeepers learn about the field of business finance and can observe how other financial professionals do their jobs. Usually, internships can be found through your college or some listings online.
5. Polish Your Time Management And Organizational Skills
A bookkeeping career strictly requires you to be keen on schedules and deadlines. The ability to organize is among the excellent bookkeeping skills to help you succeed. Taxes and year-end reports follow strict deadlines in the legal and financial sectors.
As a bookkeeper, you need to be aware of these things. Organizing your time shows your professionalism and competence, making it an invaluable soft skill no matter what your career goals are.
To meet deadlines and keep everything on schedule, you need to have time management skills. Your tasks must be completed before the deadline you're given.
As a bookkeeper, you usually deal with several accounts or projects at once. You also work with many people, so you should manage your time efficiently to enhance your productivity.
6. Practice Your Communication Skills
You need to present crucial data to your clients in a coherent and compelling way. Hence, you must improve your communication skills. When dealing with different people represented by other industries, you'll need to know how to express yourself effectively.
Communication skills cover both writing and speaking. It's important to know the bookkeeping terms and jargon and put them to good use while communicating with the accounting team.
In addition, make sure to speak in a simple and straightforward manner for those unfamiliar with accounting terms. It can make a big difference in your career if you can communicate effectively.
7. Get Ready To Work With A Team
To succeed in most jobs within a company, you must become a valuable employee. Whether you work freelance or in an accounting firm, there'll be other people and team members you need to collaborate with.
A bookkeeper's job usually requires close ties with an accountant, so it's essential to maintain good relations. The accounting department needs to work closely with its bookkeepers to resolve issues efficiently.
It's much easier for the accounting department to function smoothly when bookkeepers maintain accurate and concise records. Therefore, your work efforts and output will contribute to the efficiency of the overall accounting team.
The result of poorly maintained company records will cause problems for the entire company. Therefore, you should do your best. Collaborate with the team accordingly, and join efforts together.
Conclusion
Having a successful bookkeeping career is doable if you have the right mindset. You should consider investing some time in obtaining the right qualifications and education.
Although a bachelor's degree isn't entirely a requirement to land a stable job in the bookkeeping industry, it's best to equip yourself with the highest education that you can acquire to remain competitive during job applications. Take heed of all the advice enclosed in this article, and you'll be able to achieve your career goals in no time.
« Trade Career Options for Concreters on the Gold Coast
Trade Career Options for Panel Beaters in Brisbane »