"60% of the best jobs in the next 10 years haven't been invented yet."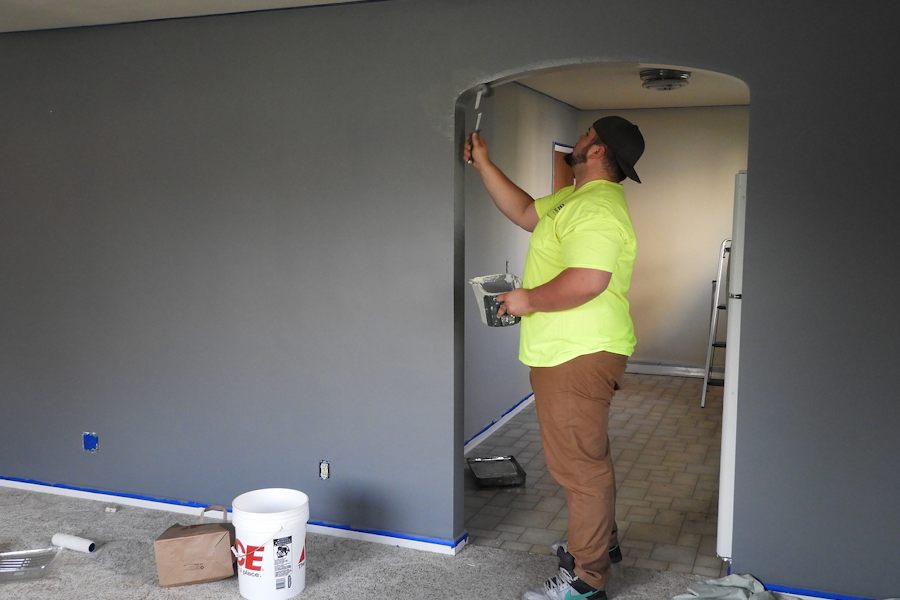 Trade Career Options for House Painters in Brisbane
Being a house painter is easily one of the most satisfying jobs today. Giving plain faded surfaces or plain wood a splash of colour makes a house prettier and more inviting. For homeowners, painting the exterior and interior walls is the finishing touch. It's as if the long and difficult construction process has finally ended. Thanks to you, homeowners can finally breathe a sigh of relief. It's over, and they can finally settle in and enjoy their new house.
House Painters are Needed in Brisbane
The good news is the Brisbane area needs house painters as there is a high demand for new house painting and existing house repainting. Brisbane has seen an increase in homeownership, home construction and renovations in the past couple of years, and you can benefit from that. Also with the floods across south-east Queensland the need for more house painters has increased significantly.
Government-Funded Apprenticeships for House Painters
But how does one become a house painter? Do you just knock on the door of a Brisbane homeowner with cans of paint, brushes, and rollers on the back of your ute and offer your painting services?
Here's the thing: you should not just show up in front of a Brisbane property and offer house painting without proper training and certification. The good news is that the Queensland government offers state-funded training and apprenticeships for people who want to become house painters.
This programme is also open to individuals who are already working as painters but want to receive certification. There are several government-approved training centres all over Brisbane, and you can apply to any of them.
Overview of Course Content
Here's an overview of the things you can expect from the training.



Receive online and onsite instruction in residential and commercial painting

Quality training from experienced industry professionals

Participate in the painting training process during onsite instruction

Periodic progress monitoring and evaluation by qualified trainers

Progress reports are issued regularly and at the end of the training.
Please check the number of core and elective units with your chosen training provider.
After placement with an employer like BJC Painting Services for an apprenticeship, the training provider you've chosen will create a tailored training plan for you and closely monitor your progress as you work. Keep in mind that the whole training and apprenticeship process will take around 36 months, but the length of training depends entirely on the training provider you've chosen.
Who qualifies for the training programmes?
You must be a citizen of Australia or New Zealand to qualify for many of these training programmes. If you're not a citizen of these countries yet, then you must be a permanent resident or you've been granted a humanitarian visa before enrolment.
The training programme is open to individuals aged 15 or older who are no longer going to school. You must also be living or working in the state where you are planning to apply.
Recognition of Prior Learning
But what if you're already working as a painter but need to have a certification? Then you can also enrol in the course and apply for a Recognition of Prior Learning (RPL) certificate. The training provider will appoint a trainer to assess your work and evaluate if there is enough evidence of your proficiency in house painting or if you need further training.
Qualification Costs for Prospective House Painters
How much does it cost to enrol in these training and apprenticeship programmes? Fees vary depending on the training provider you're planning to enrol in. In general, pre-enrolment fees for the apprenticeship programme start at $500 and are usually non-refundable.
Once your application is accepted, you'll be required to pay upwards of $900 for the enrollment fee. You'll also be required to pay a Student Fee or a Recognition of Prior Learning fee if you're applying for one.
Please contact your chosen training provider to learn more about their pre-enrolment, enrolment, and student fees.
That's it! We wish you good luck on your journey to becoming the best house painter in Brisbane.
« How To Have A Successful Career In Aged Care Services
Trade Career Options for Concreters on the Gold Coast »