"Show the interviewer you have researched the job and the organisation!"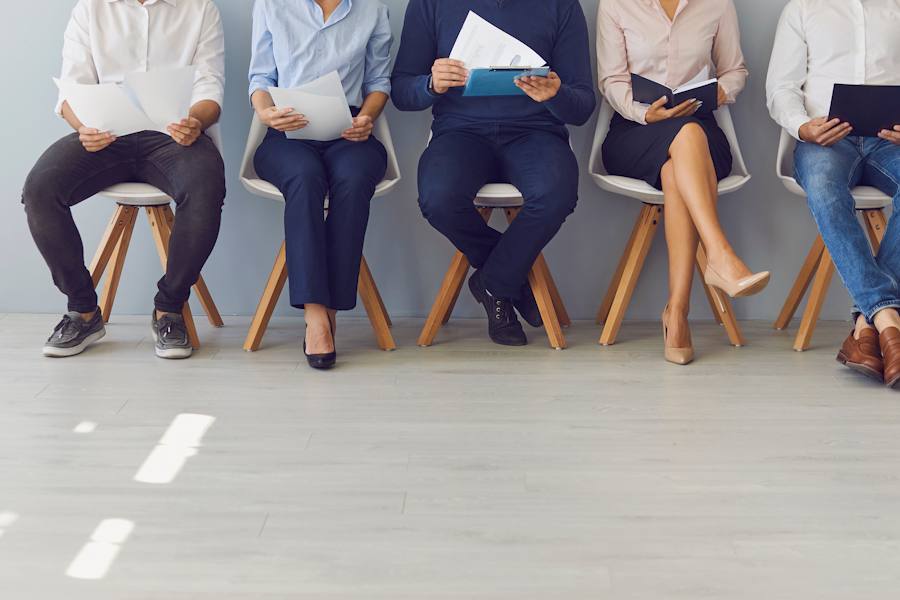 How To Reinvent Your Career In The New Normal
You'll need to understand what it means to reinvent your career in the new normal. Essentially, 'new normal' is a term used to describe the current state of the economy and job market after a crisis, recession, and recently, the pandemic. Generally, you'll see a lot of changes in the new normal. Jobs are no longer as secure as once, and companies are downsizing at an alarming rate.
Suppose you're looking for a new career. In such a case, it's essential to understand these changes and how they may affect your prospects. To help you get started, here are ways you can reinvent your career.
1. Research The Job Market
In today's ever-changing job market, staying ahead of the curve and preparing for whatever comes next is essential. That's why it's necessary to research the job market regularly so that you can identify new trends and areas of opportunity. By keeping your finger on the pulse of the job market, you'll be in a much better position to reinvent your career when the time comes.
There are several ways to research the job market. One way to do this is to attend job fairs and industry events. It will allow you to meet with potential employers and learn about upcoming job or role openings. You can also research online, using job search engines and social media platforms.
For instance, you can visit careerfix.com.au and similar job counselling sites if you need help deciding and preparing for your desired job. By staying up-to-date on the latest job market news, you'll be well-positioned to make a successful career transition to the new normal.
2. Evaluate Your Skills And Interests
In most cases, when people think of shifting careers, it involves the longing for something new. It could be due to burnout or simply looking for a change. Whatever the case may be, if you're feeling uncertain about your next step, it may be time to take a step back and evaluate your skills and interests. Doing so can help you identify new opportunities and reinvent your career in the "new normal."
Start by taking inventory of your skills. What do you excel at? What comes naturally to you? Are there any areas in which you could use some improvement? Once you have a good understanding of your skillset, consider your interests. What are you passionate about? What do you enjoy doing in your spare time? Is there anything you've always wanted to learn more about?
Think about how your skills and interests align with the current job market. By assessing your skills and interests, you can better understand which career paths may be a good fit for you in the current climate.
3. Update Your Resume
With so many people out of work or working remotely, employers are looking for candidates with the right mix of skills and experience. If your resume is outdated or doesn't reflect your current skill set, it could hold you back from getting the job you want. That's why it's essential to take the time to update your resume and make sure it's tailored to the jobs you're applying for.
Highlight any new skills you've acquired through formal education or on-the-job training. If you've taken on additional responsibilities at work, be sure to mention that too. And suppose you're looking for a complete career change; consider starting from scratch with a brand-new resume and ensure to acquire skills essential in that field.
4. Network With Professionals
Networking with professionals is always a great way to gain helpful insights and connections you may need. To start, take a look at your existing network. See if there are any connections you can leverage to help you in your career journey. If not, don't worry – there are plenty of other ways to meet new people. Try attending industry events or joining relevant online forums and groups.
You can also reach out to professionals directly through social media or various professional networking sites. When reaching out to new contacts, be clear about your goals and what you hope to achieve by connecting. This can help the other person understand how they can best help you and make the most of your interactions.
Finally, don't forget to follow up after making connections. A simple message or email can go a long way in maintaining professional relationships and furthering your career goals.
5. Consider Freelancing
If you're one of those people who are thinking about job security, then it might be time to consider freelancing. Freelancing offers many benefits that make it an excellent option for career reinvention in the new normal. For one, you have the flexibility to work from anywhere, which is ideal if you need to or want to avoid going into an office.
You also have the freedom to choose your hours and projects to take control of your career. And perhaps most importantly, when you freelance, you're essentially working for yourself, which means you don't have to worry about being laid off.
Takeaway
If you're looking for a career change in the new normal, there are plenty of options you can explore. By taking inventory of your skills and interests, updating your resume, networking with professionals, and considering freelancing, you can set yourself up for success in whatever field you choose. So don't be afraid to take the leap and reinvent your career today!
« 7 Ways To Keep Employee Information Safe And Secure
5 Reasons Negotiation Skills Are Important In Business »