"Have you set yourself a realistic career goal?"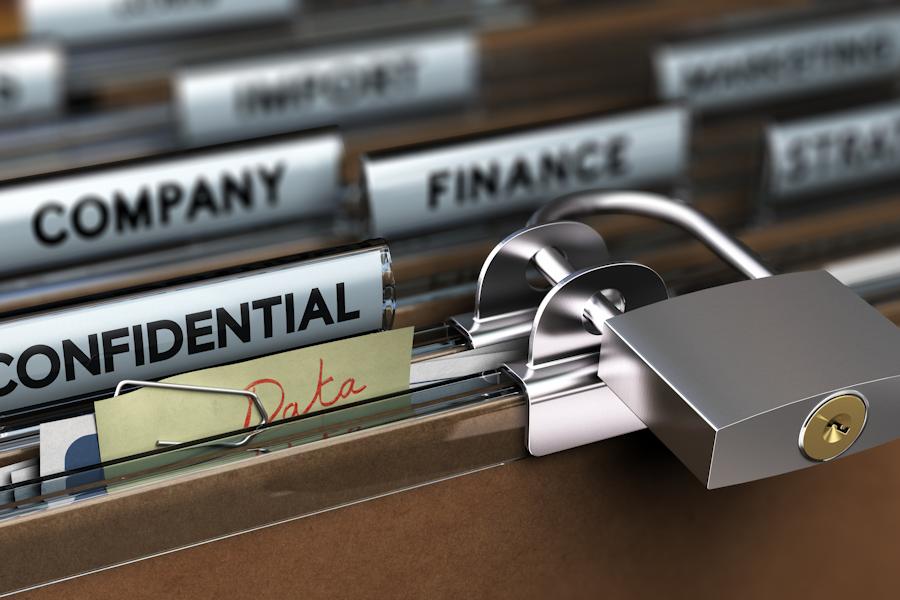 7 Ways To Keep Employee Information Safe And Secure
The safety of employees depends on a few aspects, including keeping their personal information away from prying eyes. Personal data refer to intimate details of an individual, like their identity document, telephone numbers, address, date of birth, and banking details.
Other employee data may include certifications and training courses, employment status (such as part-time or full-time), compensation information and records, overall performance, hiring or recruitment details, and attendance logs.
Though some information is sensitive, employers require it in order to understand their staff and know how to manage them effectively. For example, the HR department is able to prepare demographic reports with basic data like the date of birth while management can make a decision on a training program or a promotion based on data about an employee's overall performance.
Failure to obtain necessary information about workers will lead to poor management decisions, high turnover rates, and increased burnout.
Therefore, it's the responsibility of your company to keep employee data safe and secure from people with malicious intent. Here's how to do this:
1. Put Formal Policies In Place
Many companies already have a formal data security policy that explains the kind of sensitive information they should protect and how they should prevent unauthorized access to it. To begin implementing a policy, you need to assert that employee data will be obtained for legitimate business purposes only.
You should also ask employees to inform you immediately if they suspect that someone is trying to steal important information. Moreover, you must declare that viewing, spreading, copying, or taking advantage of sensitive employee information will lead to discipline or termination.
2. Store Physical And Digital Records Securely
The finance or HR department stores printed paper documents that include team members' information under lock and key. Some data are stored digitally too, but saving digital records can be risky because of employee data theft, stolen or lost devices, hacked systems, and business email compromise schemes.
To block unauthorized access to digital information, you need to seek assistance from a business IT support team. Their expertise in cybersecurity will be invaluable to your company.
3. Follow The Laws
Each place has laws that protect personal information. Be sure to familiarize yourself or stay updated on recordkeeping and privacy laws. Certain laws state which and how long records must be kept and how they should be retained. Hence, store information for as long as it's required.
Penalties for not complying may include hefty fines and even jail time.
4. Monitor The Record-keeping Process
Restrictions for access can be monitored by having a log of people who use or gather data. Employees can complete the register manually for printed data, or a trusted team member can view the digital version of the information on screen.
Regularly check the logs to see who accessed the information to ensure that there's no unauthorized use of personal data by hackers or restricted personnel. If there are any inconsistencies, address them immediately to prevent future issues with privacy.
5. Set Consequences For Unauthorized Use
While most companies would have a code of conduct or disciplinary code where mistakes and consequences are stipulated, you'll need to add a clause regarding data access.
Depending on what management decides would be a fitting consequence and how seriousness the mistake is, you need to set rules, inform your staff of these policies, and require them to sign a new code that stipulates the ramifications.
6. Destroy Information No Longer In Use
As mentioned earlier, some laws dictate the length of time companies should retain personal information of their employees. After the required period, the information should be disposed of or destroyed securely.
Getting rid of the data should be done in a way that prevents misuse of employee data. For instance, physical records can be shredded, burnt, or given to a company that specializes in the correct disposal of personal information. On the other hand, digital platforms should be handled by the IT department.
7. Offer Training To Employees
The HR department and management may understand the importance of keeping personal data safe, but other employees may not. Thus, you need to train them.
Conducting regular training sessions on data security policies will be beneficial.
One, it will keep staff up to date on the latest measures for maintaining information. Second, it will teach them the importance of data security. Third, it will equip them with the skills to address security breaches, handle unauthorized access to confidential information, and even dispose of employee records properly.
Lastly, it will allow them to be familiar with tactics that hackers and identity thieves use to steal sensitive information, like phishing and engineering.
Wrapping Up
It's crucial to ensure that employee information is stored safely. So, re-evaluate your data security policies and develop measures if needed.
« Training Options for Concrete Cutters in Brisbane
How To Reinvent Your Career In The New Normal »