"Over 85% of available jobs are not advertised in the want ads!"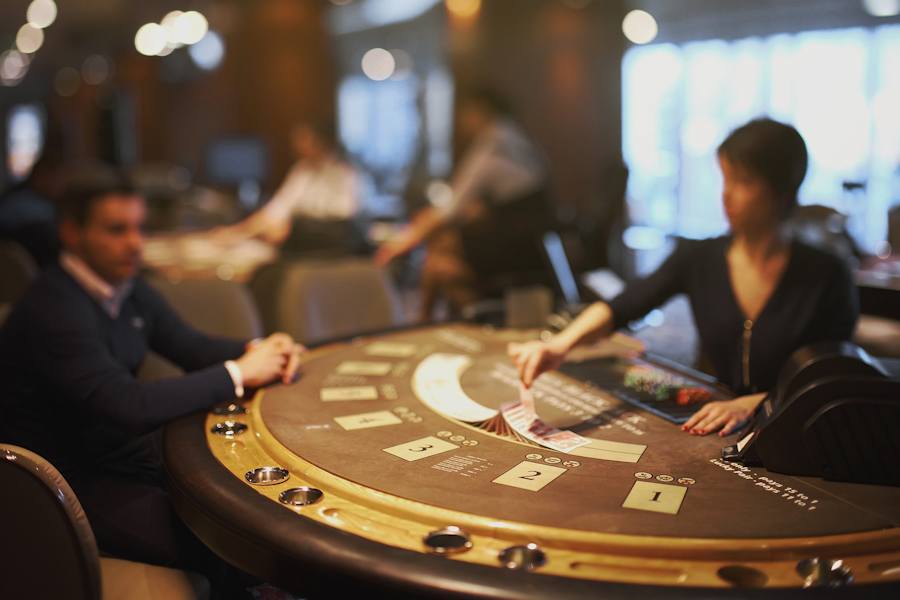 Successful Career in the Gambling Industry – Myth or Reality
Career in the Gambling Industry – Is It for You?
If you're interested in pursuing a career in the gambling industry, but you're not sure if it's the thing for you, read this article to familiarise yourself with different aspects associated with this professional field so you can make an informed choice about your future career!
What it Takes to Work at a Casino
Before getting into detail about various casino jobs, let us first introduce you to some requirements necessary to fulfill before you can even start working. To begin with, there are legal requirements that you must abide to. This is especially important to know if you're eyeing a job as a casino dealer as it requires you to pass a training program.
The program lasts anywhere between 6 to 12 weeks and teaches you how to deal various table games and how to increase your winning probability. You can either attend a dealer school before you apply for the job, or you can be trained at the casino if your application is successful. Not all casinos have training programs though, so they might send you to a dealer school and pay for the course. Other legal requirements entail being over the age of 18 (sometimes 21), having a clear criminal record and a high school diploma.
Your personal skills, however, are just as important as passing the dealer course. For starters, you have to be fairly sociable as you'd be constantly talking to customers, and it's up to you to make their gambling experience enjoyable. It goes without saying that you should be able to quickly calculate wagers and wins. Although you'll receive training to perfect your math skills, it's preferable to be prepared. Moreover, before you apply for any gambling jobs, it's highly recommended that you know the rules of every table game. Knowing a little bit of casino terminology doesn't hurt either!
Casino Dealer
Now that we've covered most of the requirements for the job, let us discuss what it's like to be a casino dealer. We believe it takes a specific type of person to do this job and to have fun while doing it. You might think you're prepared once you ace the training course, but nothing prepares you for the reality of working at a casino.
In order to give you an honest perspective on dealing, we interviewed current and former dealers about their experiences. The respondents tended to agree with each other on various topics, so we decided to summarise their responses with a pros and cons table.
Advantages of Being a Casino Dealer:
Pays well
Great tips (NB: some countries such as Australia forbid tipping the dealer)
Breaks every hour (usually)
Free food and drinks
Free transport to and from the workplace (sometimes)
Fun atmosphere
Further professional development
Disadvantages of Being a Casino Dealer:
Working long hours (sometimes)
Working most holidays
Night shifts are predominant
Relying on your tips rather than your paycheck
Dealing with drunk customers
Dealing with bad treatment from customers
The biggest advantage of the job, according to our respondents, are the tips. Players tip religiously, because they feel it's part of the experience. A dealer's tips most often exceed their paycheck, which is why many casinos pay minimum wage (or even less) to their dealers. Our responders overwhelmingly said that they enjoyed socializing with customers and coworkers alike, but they also detailed cases where losing customers were rude, and even aggressive towards them. They didn't report any cases of physical violence as the floor managers and/or security guards always intervened and deescalated such situations.
All in all, a casino dealer must be patient, calm, and ready to act in cases of potential fraud or act of aggression. The job pays off in the literal sense, and in the professional sense as one is able to climb the casino hierarchy. There are certainly many advantages and disadvantages of being a casino dealer, so we believe it's good to be informed.
Other Casino Job Opportunities
Don't think that everything begins and ends with the dealer, there're many more jobs in the casino industry. We primarily focused on dealing because it's the most popular choice for people entering the industry, but we're going to discuss other casino jobs as well:
Casino Host/Hostess – takes personal care of customers by replying to their inquiries, offering them bonuses, and making sure they're having fun. Casino host/hostess tries to turn new customers into regulars, so you need to be an extrovert who can create a great atmosphere.
Floor Manager – supervises the gaming tables, which entails looking for potential errors of both players and dealers, as well as potential floor. The floor manager intervenes if a dispute occurs, and he/she can ban players. The job requires casino experience, especially in dealing.
Pit Boss/Manager – supervises the activity of the whole casino. The floor managers answer to the pit boss and inform him/her of disputes as the pit boss is the final authority that can settle them. The pit boss can also extend credit to players. The job requires previous experience.
Shift Supervisor – ensures that there's enough personnel at the casino and the operations run smoothly. The shift supervisor is responsible for regulating the breaks, and they also oversee big payoffs.
Casino Manager – oversees all operations in the casino and manages all departments. The casino manager is also responsible for how the casino looks and what games are played. The job usually requires a university diploma and casino experience.
General Manager (often the owner) – the highest position in the hierarchy. The general manager takes the final and major decisions about the casino, and they're usually managing the whole hotel resort (if there's one).
Conclusion
We hope this article helped you make up your mind about pursuing a gambling career. Before you do that though, make sure you read about your local gambling laws and the local gambling industry, as there might be some differences in the job descriptions and work experience.
« A Beginner's Guide To A Successful Career In Agriculture
Secrets to a Successful Career in Digital Marketing »