"Your network of contacts is only real if you use it!"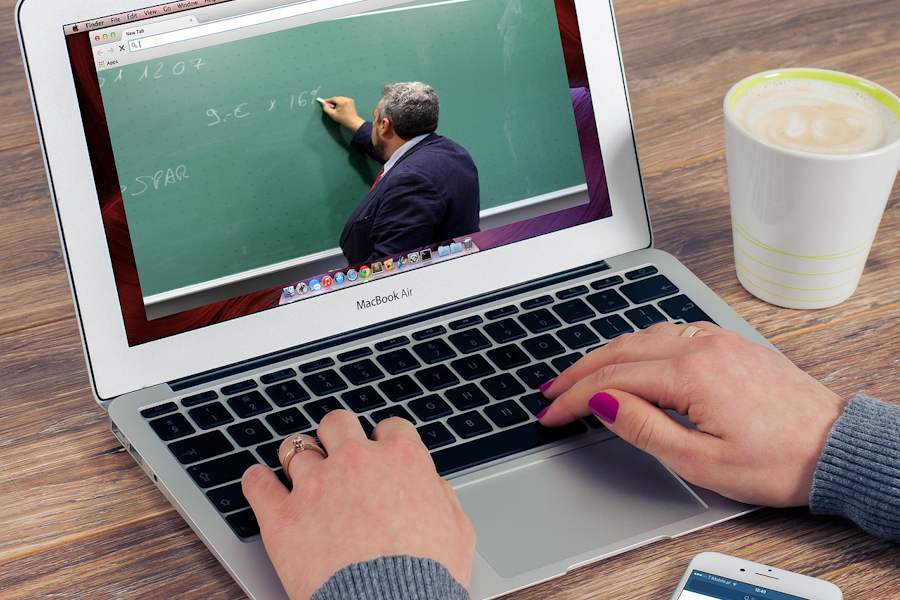 Online Classes – Are Your Students Getting Bored? Here are Tips to Keep Them Interested and Engaged
Many educators from across the globe have resorted to teaching online due to the COVID-19 pandemic. The virus outbreak has affected more than one billion students worldwide following school closures, travel bans, and social distancing rules. For most teachers and students, online platforms are the only means to simulate a physical classroom environment.
According to various studies, online and blended learning yield mixed results, but for the most part, remote learners perform as expected and sometimes even outdo those taking regular classes. The success of teaching online largely depends on how the content is delivered, which can be a problem for first-time online educators and tutors. Here are a few tips for getting learners interested and engaged with online study.
1. Rethink your teaching style and lesson format
When shifting to online courses, you may have to restructure your presentation and tweak your teaching methods to align with the unique online space. Keep in mind that remote learning requires a high level of focus and engagement just to get a message across.
Lengthy lectures and knowledge dumps do not work for virtual classes. Create short sessions, each centred around a particular topic to direct the students' attention to a single concept. Then, break down each lesson into manageable segments that include demos, random quizzes, walk-throughs, and discussions. Keep the students from zoning out by mixing up different delivery styles and getting straight to the point.
2. Personalise the learning experience
Online students miss out on the essential human connection cultivated in a traditional classroom. However, one good thing about online classes is that students can learn at their own pace. This provides opportunities to create highly personalised touchpoints with your students.
Engage with each learner on a casual personal level, for instance, through emails, one-on-one calls, or instant messaging. Let every student know that you care deeply about their education, and will gladly go out of your way to provide all the support and resources they need.
Continuous virtual contact is basically the equivalent of casual chats along the hallways and brief teacher-student meetings in a typical school environment.
3. Be flexible with schedules and policies
It's important to create and stick to a regular schedule when it comes to holding live sessions and meetings or giving out assignments. But you should also be flexible enough to cope with some of the inherent challenges of teaching online, such as differences in time zones and unexpected technical issues.
Consider some of your students' preferences, especially when planning real-time lessons and deadlines. Give them a bit of control over schedules so that everyone feels comfortable and well-prepared for every lesson.
4. Provide timely feedback and responses
Respond promptly to your students' queries and provide useful feedback on all assignments to speed up the learning process. This should help you gauge each student's progress and keep everyone on track with the programme. The students will also appreciate your commitment to quick responses, and reciprocate by striving to meet deadlines and reaching out when in need of assistance. Doing so fosters productive communication.
5. Build a community
Unless you are teaching only one student, it is best to make every participant feel like part of a community. Break the ice between the students and yourself and stimulate informal interactions though discussion forums, virtual meetings, or conferences. Additionally, develop collaboration among learners by assigning group tasks and projects.
Encourage your students to keep in touch using the available means and time to create a more relaxed atmosphere conducive for learning. Cultivating a sense of community will help the class pull forward as a unit without leaving disadvantaged members behind.
Ideally, a virtual classroom should have the same passion and energy as a physical classroom. But it takes patience, commitment, and out-of-the-box thinking to pull it off. Make the most of whichever platforms you have available, whether it's Zoom, Canvas, WhatsApp, Gmail, or Facebook to add some liveliness and a light human touch to your online classes.
« How To Pursue A Career In Fitness While Working Remotely
How to become a Swimming Pool and Spa Builder »