"Sixty percent of something is better than 100 percent of nothing."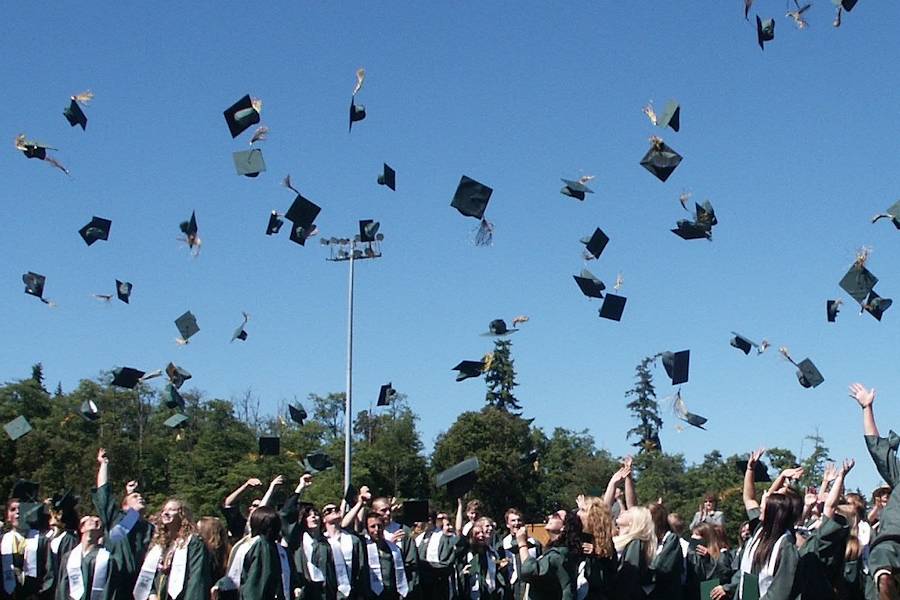 5 Ways to Land Your First Job Soon After Graduation
Decades past, students did not have to think about work until after graduation. Things are much different today.
You must start making moves early on to beat the competition.
While it is not difficult to get a job in Australia, landing a great job straight from school is not always possible.
However, certain actions can get you closer to your dream job right after graduation.
What are some of the things you should do?
1. Get an Early Start
Resumes look great with some work experience on them.
It tells employers that you have a sense of the workplace, have some practical skills in your field, and that you are an individual who takes initiative.
There is no limit as to when you should try accumulating your work experience.
Most people wait until college to take internships in between semesters. However, you are not bound to this.
In fact, students are increasingly beginning to test out their theoretical knowledge in work settings as early on as high school.
Dubbed year 10 experience, this exposure helps students gain insights on what working life is like and what aligns best with their interests and aptitudes.
2. Find a Mentor
A mentor, in this case, is a professional who is willing to share their experiences, skills, knowledge, and professional contacts with you.
They are people that have the time and willingness to mould you professionally.
When starting out, a professional mentor can help you think through your career options and link you with their networks to find part-time jobs, internships, and even real jobs.
A mentor can also be instrumental in helping you craft a resume that would appeal to employers as well as give you interviewing tips.
3. Join Professional Networks
Use your time to find and join professional networks and associations that have no age or stringent restrictions.
These are useful in that they allow you to share a platform with professionals in your chosen field. Here, you get a feel of what practising in that field is like, and you get opportunities to network as well.
If you network successfully, you can leverage these contacts as referral points when positions fall vacant in their organizations.
4. Lookout For Career Coaching and Fairs
Career coaching can teach you job hunting tips as well as how to conduct yourself in interviews.
The job searching process can bring anxiety, frustration, and fear in job seekers. Coaching attempts to unwrap these issues, giving students a better understanding of what to expect and develop some coping strategies.
Career fairs, on the other hand, can provide an opportunity for you to meet prospective employers, explore career opportunities, and practice how to conduct yourself professionally.
These are skills that can support your job search pursuits and help you land a job without much hassle.
5. Craft an Impressive Resume
Your resume tells an employer how great you are way before they meet you. A good resume speaks to your professionalism as well as your skills and competencies.
If you find this a bit challenging, there are numerous online resources that have customizable cover letters and resume templates.
Find an appealing one and fill in your information accurately.
Ensure to capture your year 10 work experience, post-college internships, accolades, and anything else that showcases the great candidate you are.
Keep Knocking on Doors
Aside from working hard in school and taking all the necessary steps to help you easily penetrate the job market, it might still take some time before you get that offer letter.
The trick is to keep your spirits up and keep knocking on doors, sending applications, and networking.
In time, you will land your first job and set your career rolling.
« 5 Gigs for Those Who Love to Drive
How To Pursue A Career In Fitness While Working Remotely »