"Don't just plan for tomorrow! Plan for the future!"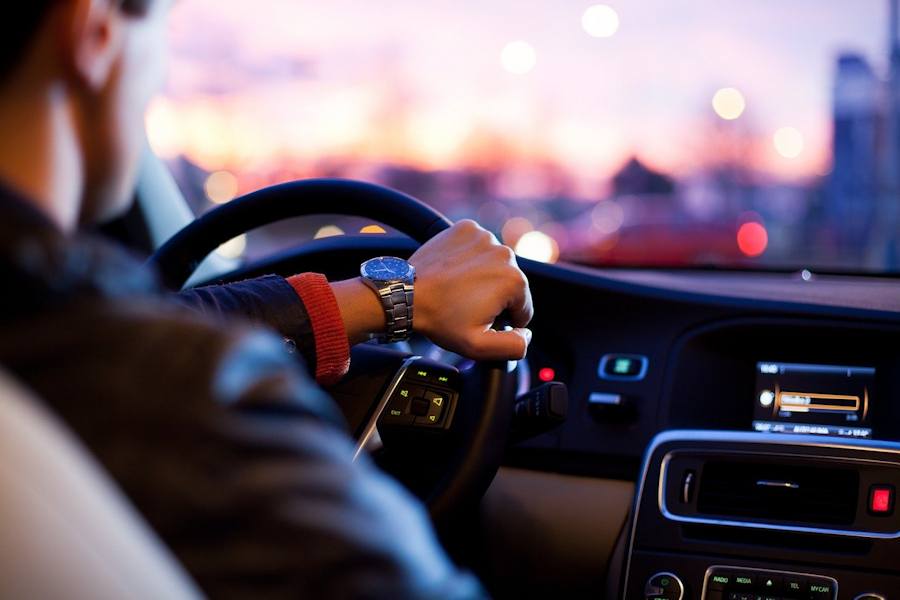 5 Gigs for Those Who Love to Drive
Do you love to drive? Have you thought about choosing a job that enables you to work in a field where you can follow your passion?
Below are five gig opportunities for you to consider:
1. Lyft or Uber Driver
If you enjoy being around people and like driving, being a Lyft or Uber Driver might be just what you are looking for.
Choose your own hours and work full or part-time. To be a Lyft or Uber driver, you must meet the following requirements:
21 years or older
Social security number
Valid driver's license (for a minimum of one year for Lyft and three years for Uber if you are under 23)
Car insurance under your name in the state where you are driving
A background check for car accidents, criminal history, suspended licenses, driving charges, DUIs, and a history of driving without insurance
Your vehicle also must meet specific criteria, such as:
2002 or newer for Uber and 2006 or later for Lyft
Seats four passengers in addition to the driver
State-issued license plates that weren't used previously for a different ride-related service
Requirements vary by city – some have stricter criteria.
The car you drive must be inspected before you can be accepted as a driver. If your current car doesn't meet the qualifications, you have several options, including purchasing a used or new car.
Not sure if you should buy used or new, consider purchasing an ex-demonstrator vehicle (a demo or test vehicle from a dealership)
Where you purchase your car matters. If purchasing an ex-demonstrator vehicle, be mindful of the most likely faults or problems.
2. Drive for Amazon
Amazon Flex and Amazon Fresh are programs where drivers can use their own car to be a courier for Amazon. Drivers can:
Build their own flexible schedules
Choose days and times seven days a week
Track hours with the Amazon Flex app
Earn between $18 and $25 an hour
Requirements to be an Amazon driver are:
Must be 21 years or older
Own a qualifying vehicle
Have a valid driver's license and insurance
The job entails picking up packages from Amazon warehouses and delivering them. Amazon hires on a rolling basis in specific markets.
3. Driving for the Elderly
The elderly who are unable to drive themselves often look for services or drivers that will take them where they need to go.
Some of them use ridesharing apps from their smartphones. Others need more help either because they don't own or know how to use a smartphone.
Many local community services such as Eldercare.com in North America can help you find a job transporting seniors using your car.
You can even start your own business with low setup costs. The national average price per hour is $36.00 – $40.00
4. Test Drivers
A test driver assesses vehicle performance for independent test organizations, manufacturers, and auto magazines.
When working for a manufacturer, the test driver evaluates how the vehicle performs and prepares reports for the engineers.
Auto magazines and independent test organizations hire test drivers to assess factors such as fuel economy and safety. Their results serve as a basis for reports available to consumers.
Typically, there are no formal qualifications for a test driver. It is helpful to know about technology and vehicle systems.
Having excellent driving skills is essential for test drivers. They will need to know how to handle a vehicle under demanding conditions to be able to test factors such as:
Driving on twisting circuits, icy roads, and muddy conditions
Testing off-road vehicles
Skills in climbing and descending steep hills
According to Glassdoor, the average salary for a test driver is $35,436 a year.
5. Use Your Car to Help People Move
Most people living in big cities don't own a car. If you do, there are many situations where your services can help people move items from one place to another.
Depending upon your location, you can earn between $20 and $50 an hour. There are apps to help connect people in need with drivers who can help them.
For example in the US, Dolly is an app that enables people who want to have their stuff moved or need assistance picking up items from a garage or tag sale and bringing them home.
---
There are many gigs for people who love to drive. If you own a car, you are in the perfect position to pick up work that involves driving on a part-time or full-time basis.
« What's Next for School Leavers? Into the Rabbit Hole in 2020!
5 Ways to Land Your First Job Soon After Graduation »