"Avoid criticism -- say nothing -- do nothing -- be nothing!"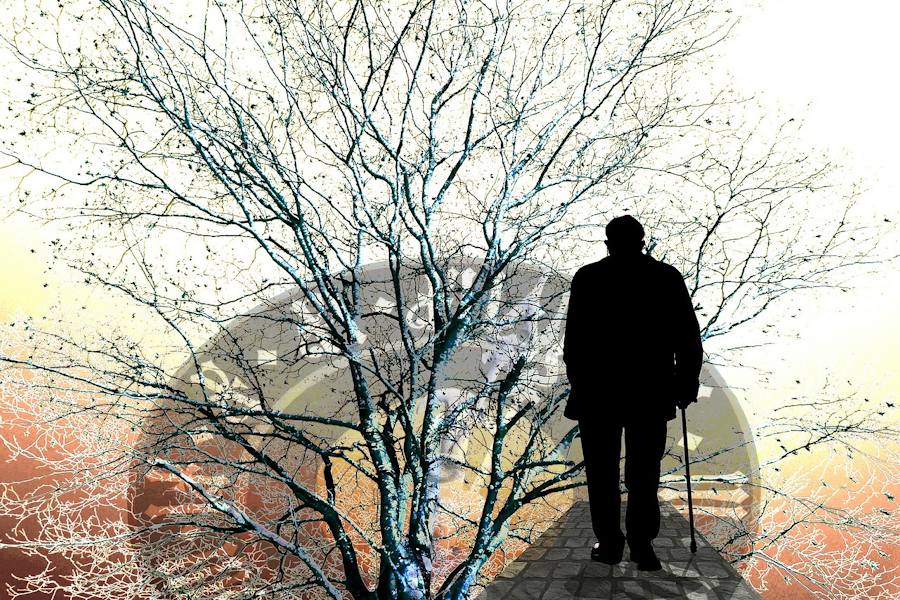 Looking for an Exciting Career in Health and Wellness? Here Are Some Top Options to Consider
At 5.2 %, Australia's unemployment rate is probably not as worrying as it is in other countries.
However, for jobseekers, the issues around job satisfaction, compensation, and work-life balance are still major concerns when making career decisions.
The world over, careers in health and wellbeing remain not just satisfying, but offer good remuneration and excellent job prospects.
If you are at a crossroads trying to figure out your career path or are looking to change careers, here are some top health and wellness options to look into.
1. Healthcare Administrator
If you thrive on making things happen, providing support and ensuring smooth workflow, look into health administration.
While you will not deal with patients directly as clinicians do, your role as an administrator will see you play a role in policymaking and implantation, budgeting and even staffing decisions.
All these efforts will be geared towards ensuring better service provision and patient outcomes.
As an administrator, you can work in both the private of private sectors and the role is not limited either.
Hospitals, pharmaceutical companies, government health departments and medical insurance providers all need administrators to help with their operations.
2. Aged Care Professional
Australia has roughly 2,672 residential homes that care for the elderly.
Outside these institutions are many elderly people in their homes that require full-time or part-time help.
With an increasingly aging population, Australia needs, and will have more demand for aged care assistants.
Once you complete your certificate III in aged care, you can work in public or private institutions that provide these services.
You also have some flexibility in terms of working hours as most aged care institutions require workers on 24-hour rotating shifts.
This allows you to pick hours that are most convenient for you.
3. Complementary Health Specialist
Complementary therapy, also known as alternative medicine or holistic medicine, has positive documented outcomes in certain conditions and general wellbeing.
A career as an acupuncturist, traditional Chinese medicine practitioner or a naturopathist enables you to offer clients more natural ways to heal disease and ailments.
Similarly, these treatments are based on an all-round lifestyle that includes nutrition, elimination of stressors and the harnessing of positive energy.
All these are factors that contribute to not only good physical health but mental and emotional health as well.
4. Dentistry
With many connections being made between one's overall health and their dental health, more and more people are making more of an effort at dental care.
By going into dentistry, you can support these individual efforts.
There are also many directions you can take in dentistry. Some of the areas you can branch into include maxillofacial surgery, endodontics, orthodontics, dental assistance, periodontics and if you love kids, pediatric dentistry.
Aside from the enviable pay dentists attract, fixing clients functional, aesthetic and structural problems is sure to be a rewarding day at work.
5. Psychiatrist and Psychologist
As the world becomes busier and social networks become shorter, mental health issues have become more prevalent.
Fortunately, mental health is increasingly being recognized as one of the pillars of a robust society.
Psychiatrists are medical doctors who then specialize in the field of psychiatry and diagnose and treat mental, behavioural and mental disorders.
Psychologists, on the other hand, are highly trained professionals who have numerous areas of specialization to pick from as well.
If you are fascinated about how the mind works, thought processes and helping people become whole again, these are excellent career choices with great prospects.
Final Word
These careers have a few common themes. Key among these are good pay, high job satisfaction and fulfilment as well as room for growth.
If you love people and want to make your mark on people's health and quality of life, these are all equally great picks.
« Guide to Training Yourself to be a Good Job Seeker
5 Things You Can Do for Your Career in 2020 »