"Thinking is the hardest work there is, which is why so few engage in it - Henry Ford"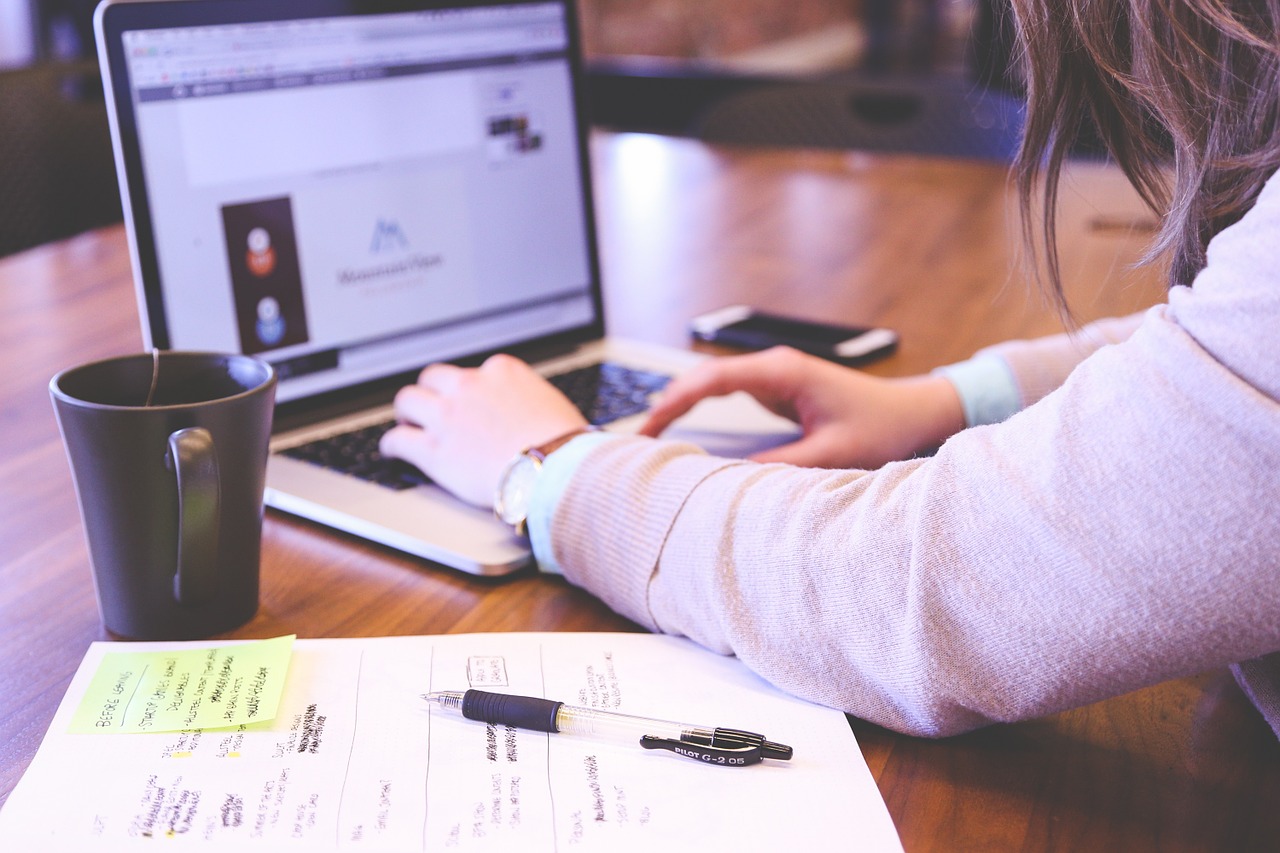 4 Tips for Becoming a Full-Time Virtual Assistant
A virtual assistant is like a personal or executive assistant, but with one important difference: virtual assistants work remotely, so they don't have to be in an office each day. All of their duties can be executed from within the comfort of their own home.
A virtual assistant may have a broader range of duties than typical secretarial and administrative tasks, however. It's not necessarily going to mean organizing someone's life; virtual assistants can do anything from travel plans to marketing or even graphic design.
If you have bookkeeping, research or editing skills, you can be a virtual assistant. Similarly, if you can teach, write copy, manage social media or projects, you can claim the title. Basically, if you have a skill that somebody needs and it can be done online, you can be a virtual assistant.
Why become a virtual assistant?
Becoming a full-time virtual assistant means there are very few work-related expenses, such as travel costs or working wardrobes. Also, a fair amount of time is saved each day.
Virtual assistants may still be contracted to similar daily hours, dependent on their client's requirements. However, they are essentially freelancers, and there are many business people that require the assistance of someone they don't have time to meet with each day.
How to become a full-time virtual assistant
There are plenty of things you can do to boost your chances of landing a virtual assistant role. Firstly, decide how much work you are prepared to put into getting known.
You can be an independent contractor, which means you'll have to find your own clients, but all the salary goes to you. Conversely, if you sign up with an agency that matches you with clients, you'll pay fees to that agency.
Whichever you choose, doing the following things is likely to significantly increase your chances of finding work:
1. Build a website
Having a website is important if you want your clients to take you seriously. It's a place where you can showcase your work, skills, bio, and your references. More importantly, it makes you visible online; people searching for a virtual assistant are much more likely to come across your site – provided that you've used good SEO. You'll need to update the site regularly with content, which looks good to clients anyway. Consider writing a weekly article at the very least.
These days it's not so difficult for even the least tech-savvy people to build a website. You can commission someone else to do it for you, but it's a lot cheaper to build your own. This way you have full control over it, without having to chase web designers for changes or updates – that can be very frustrating!
Sites like Squarespace make it very simple to create a professional looking site in very little time. With webmail included, it shouldn't cost more than around $250.
2. Become an online freelancer
There are several online agencies you can use to market yourself. UpWork (formally oDesk) is a good one; you can create a profile that showcases your skills and work history. Make sure your profile is concise; if it's too wordy, people won't read it.
You'll then need to bid for jobs in order to build a job success score. Other clients will see this and know you're reliable/skilled. Once you've built up a good score and collected some positive reviews, you're more likely to receive invitations from employers. This may not happen overnight, but with patience and effort, it's definitely possible.
Other sites you can register with are Priority VA, and there's another called Fancy Hands. There are plenty out there, so search out the ones that appeal to you most and sign up.
3. Open up all the necessary social media channels
Again, this is about having a solid online presence. Make sure you set up a Facebook page from which you can promote yourself and interact with clients. Setting up a LinkedIn profile is crucial if you're in this line of work. It's one of the first places people will go to search for virtual assistants, and they're likely to message you directly.
It also helps to have Twitter, and you can consider others like Instagram, Pinterest, etc. The most important thing is to situate yourself where your clients will also be. That's what makes Facebook and LinkedIn two of the best choices. Once you're active on these networks, be sure to engage your followers as much as possible.
You might find clients through word of mouth, and your posts will be shareable, so others may spread your word for you. You can do paid advertising if necessary, and you'll have somewhere people can go to check you out when they see you commenting in groups and forums. The latter is important; the more you focus on building relationships online, the more likely people are to remember you when they need assistance (or know someone who does).
4. Find out what other virtual assistants are doing
Consider this market research. Search for popular virtual assistants and see how they're operating. Look at their websites, or freelancer profiles. It's simple to check out other freelancers on UpWork, for example. Find some that have a solid job history and success score, and see how they've presented themselves.
It also doesn't hurt to speak to other virtual assistants. They'll usually be happy to give you pointers or recommendations. It also helps to build relationships with them so that you can pass each other work in the future. It's possible that at some point they'll be too busy to accept new clients, and if they like you, they'll be happy to connect you with those clients.
The road doesn't end there…
When you have established yourself as a great virtual assistant, you can even consider setting up your own virtual assistant agency. Getting other assistants to sign up and matching them with the clients you can't cover yourself is a great way to make some extra income. Everyone wins!
So to summarize, developing a successful career as a virtual assistant will happen a lot more quickly if you build your own site, set up as a freelancer, have a good social media presence and connect with other assistants. Good luck!
« How to Become a Foster Carer in Australia
Stop Being A Company Asset and Use Your Skills to Become an Entrepreneur »